www.washingtontimes.com stories: National
www.washingtontimes.com stories: National


Phoenix police: Suspects in stolen car nearly hit officer
22 Sep 2020 at 12:01am


PHOENIX (AP) - Police are searching for two men in a stolen vehicle that rammed a patrol car right before an officer opened fire.

They said a police officer was almost run over by a suspect in the stolen car.

Officers on patrol discovered a stolen car in a convenience ...



Critic of Chinese leader sentenced to 18 years in graft case
by JOE McDONALD
21 Sep 2020 at 11:44pm


BEIJING (AP) - The former chairman of a state-owned real estate company who publicly criticized President Xi Jinping?s handling of the coronavirus pandemic was sentenced to 18 years in prison on Tuesday on corruption charges, a court announced.

Ren Zhiqiang, who became known for speaking up about censorship and ...



2nd LA deputy shot in ambush released from hospital
21 Sep 2020 at 11:20pm


LOS ANGELES (AP) - The second of two Los Angeles County sheriff's deputies shot in an ambush attack has been released from the hospital, the department said Monday.

The 31-year-old woman is resting, along with a 24-year-old man who was shot in the head. He was discharged last Wednesday, authorities ...



Child killed, 2 adults wounded during Kansas City shooting
21 Sep 2020 at 10:46pm


KANSAS CITY, Mo. (AP) - A boy under the age of 5 died and two adults were injured when someone opened fire on their vehicle Monday afternoon, Kansas City police said.

After the shooting that was reported just before 3 p.m., the driver of the car pulled up to a ...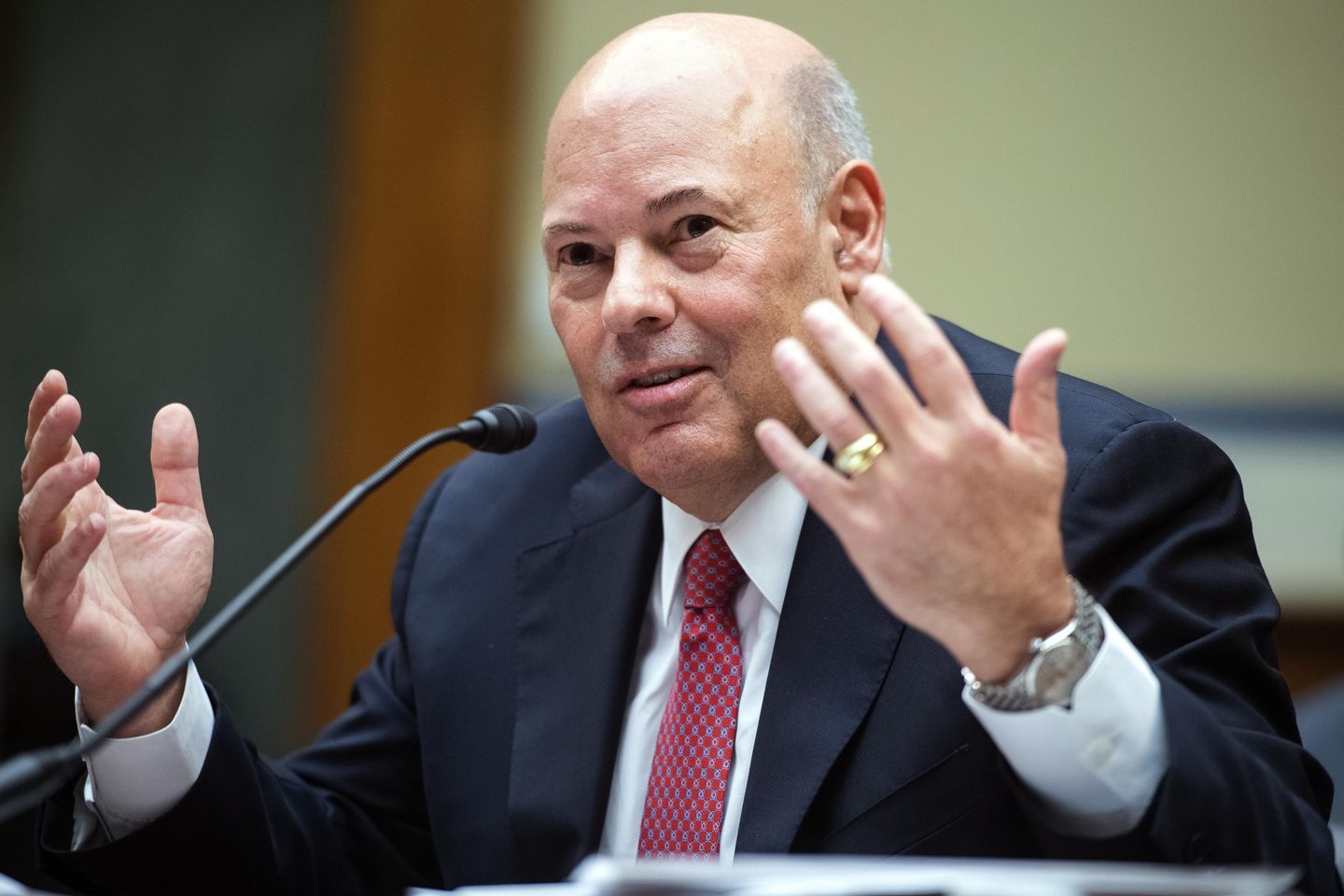 Longtime ally to Trump's postal chief was paid by RNC
by BRIAN SLODYSKO
21 Sep 2020 at 10:41pm
WASHINGTON (AP) - A former executive who worked in the private sector for Postmaster General Louis DeJoy was recently paid by President Donald Trump's reelection effort, according to a new campaign finance disclosure.
Joe Hauck, who was formerly vice president of sales and marketing for DeJoy's New Breed Logistics, ...
Seattle police drop effort to get protest images from media
21 Sep 2020 at 10:38pm
SEATTLE (AP) - The Seattle Police Department will withdraw a subpoena requiring five Seattle news organizations to give them unpublished news videos and photos taken during racial injustice demonstrations May 30 that investigators argued would help them solve arson and theft cases.
In a motion filed with the state Supreme ...
Utah men convicted of cheating in bass fishing tournament
21 Sep 2020 at 9:48pm
SALT LAKE CITY (AP) - A pair of Utah men have been convicted of felony charges stemming from attempts to cheat in a bass fishing tournament.
Robert Dennett, 45, and Kamron Wootton, 35, pleaded guilty last month to felony bribery or threat to influence a contest and misdemeanor unlawful release ...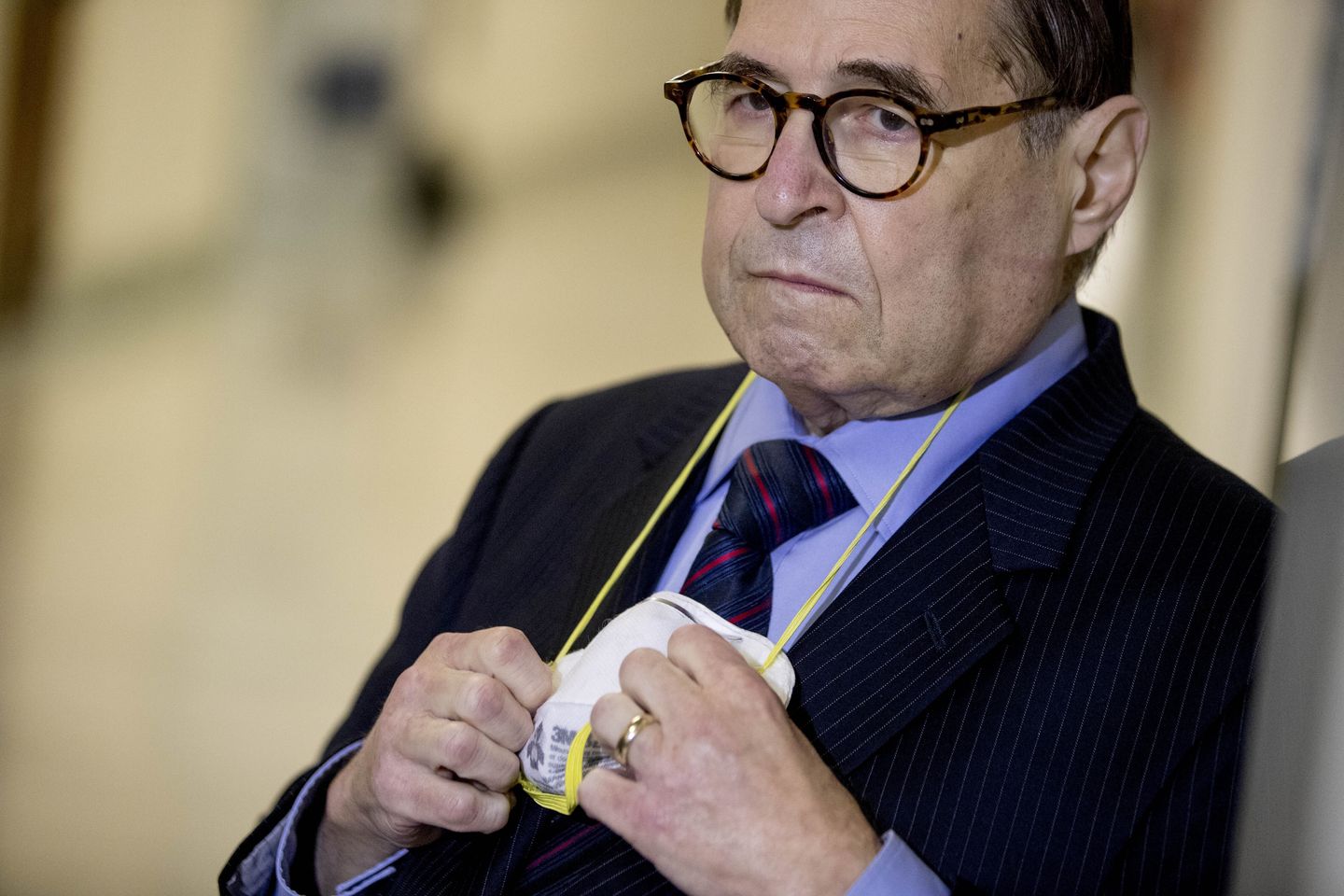 Jerrold Nadler hearings request rebuffed by Justice Department
by Stephen Dinan
21 Sep 2020 at 9:47pm
Democrats were so "insulting" to Attorney General William P. Barr during his last appearance on Capitol Hill that the Justice Department won't send witnesses to two upcoming hearings, the department informed lawmakers on Monday.
Judiciary Committee Chair Jerrold Nadler had asked for top officials to testify at hearings over the ...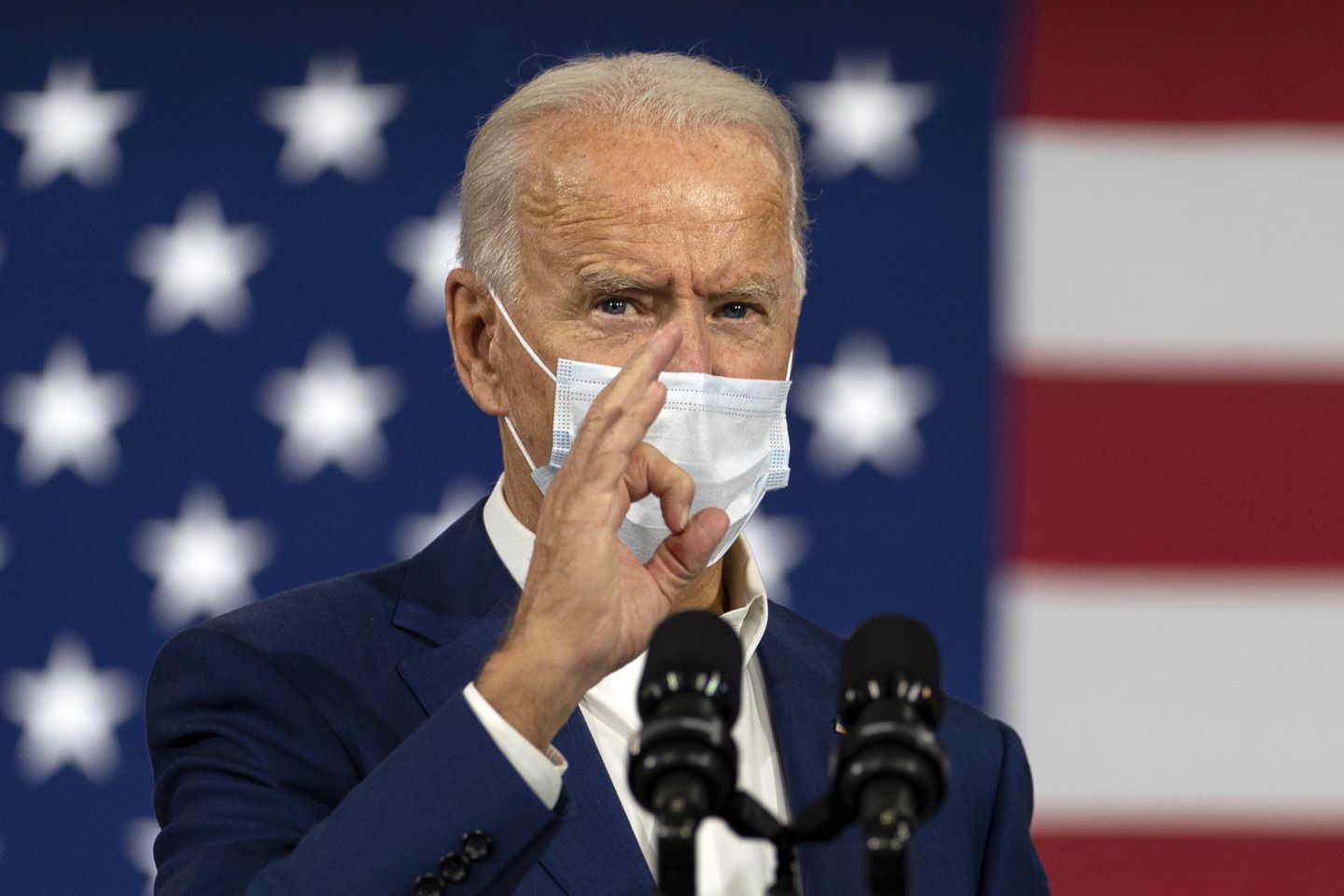 Joe Biden claims 200 million U.S. coronavirus deaths
by Valerie Richardson
21 Sep 2020 at 9:38pm
About 200,000 Americans have died of the novel coronavirus, but Democratic presidential candidate Joseph R. Biden says it's closer to 200 million.
"If Donald Trump has his way, the complications from COVID-19, which are well beyond what they should be — it's estimated that 200 million people have died, probably ...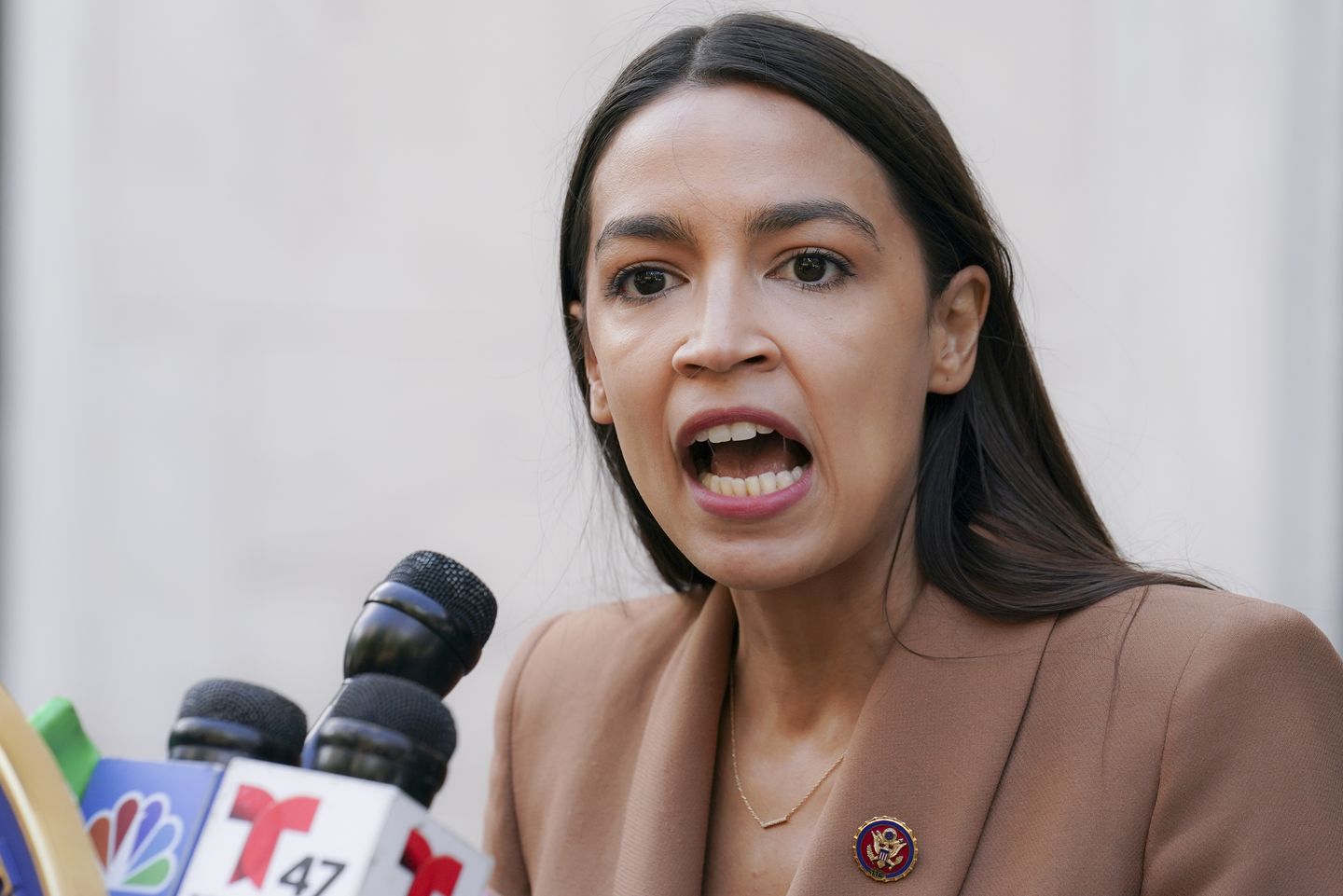 AOC, Marjorie Taylor Greene trade insults in fiery Twitter fight
by Victor Morton
21 Sep 2020 at 9:16pm
Marjorie Taylor Greene and Alexandria Ocasio-Cortez are both women who go by three names ... and don't have much else in common.
The two women have spent the last two days jawing on Twitter, accusing each other of stupidity.
Mrs. Greene, the Republican candidate for a U.S. House seat in ...
Suspect in Tucson double homicide turns himself in to police
21 Sep 2020 at 8:42pm
TUCSON, Ariz. (AP) - A suspect has been arrested in connection with a double homicide in Tucson last week, police said Monday.
They said 19-year-old Raul Corrales turned himself in to police on Sunday.
After being interviewed, police said Corrales was booked into the Pima County jail on suspicion of ...
California man guilty of putting semen in co-worker's water
21 Sep 2020 at 8:27pm
SANTA ANA, Calif. (AP) - A California man who put his semen in a co-worker's water bottle and on her computer was convicted Monday of assault and battery for sexual purposes.
Stevens Millancastro, 30, of Palmdale was convicted of misdemeanors by an Orange County judge and must register as a ...
Police: High school football coach fatally shot in home
21 Sep 2020 at 8:22pm
MIAMI (AP) - A South Florida high school football coach was fatally shot at his home Monday morning, authorities said.
Responding officers found Miami Senior High School football coach Corey Smith, 46, suffering from several gunshot wounds, according to a Miami-Dade police news release. Fire rescue responded and pronounced him ...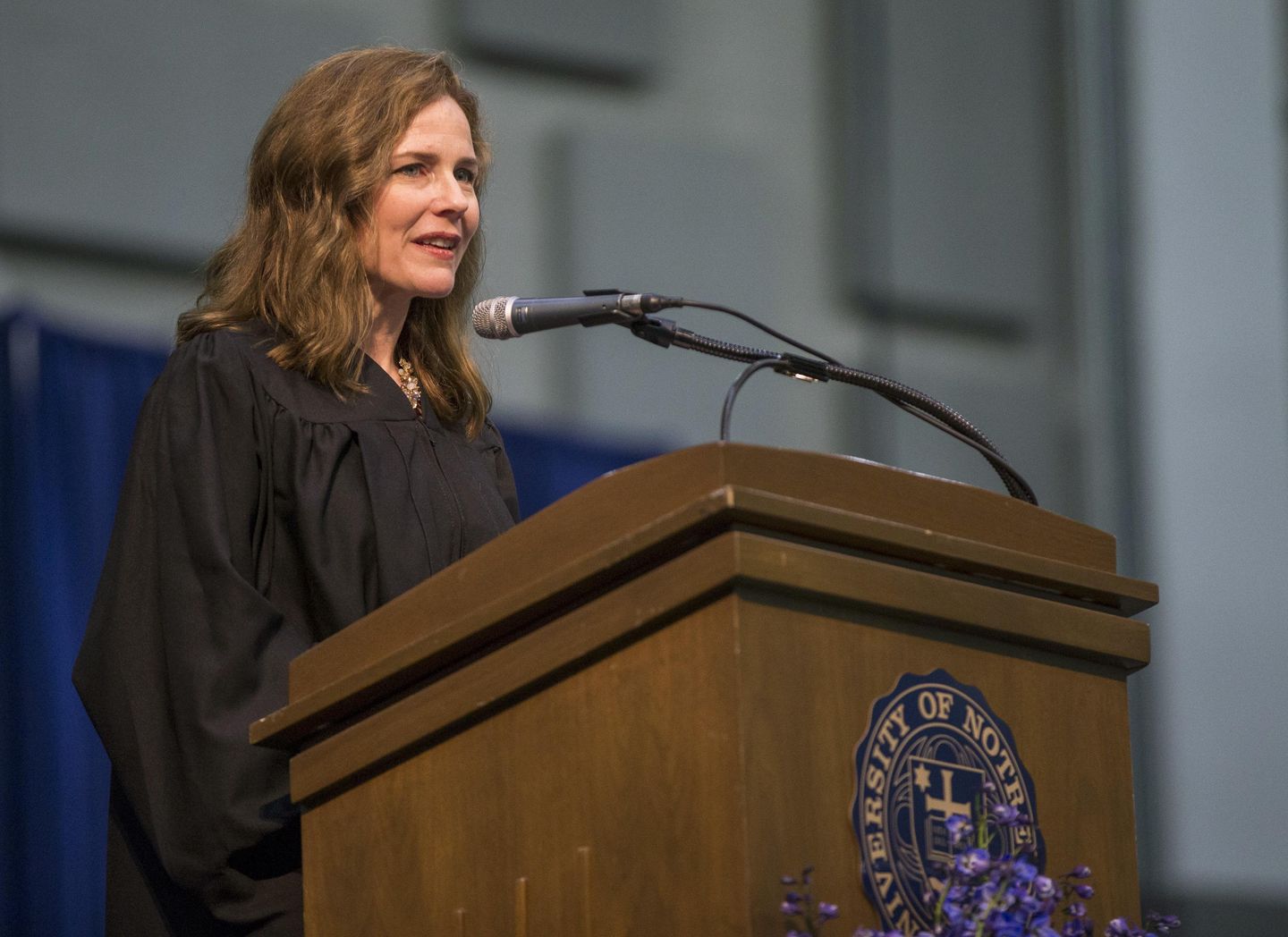 Amy Coney Barrett, Supreme Court candidate, meets with Donald Trump at White ...
by Dave Boyer, Alex Swoyer and Alex Swoyer, Dave Boyer
21 Sep 2020 at 8:07pm
President Trump met at the White House Monday with Judge Amy Coney Barrett of the 7th U.S. Circuit Court of Appeals, who is one of his potential Supreme Court picks.
The president is expected to announce later this week who he wants to fill the vacancy following Justice Ruth Bader ...
Minneapolis boy charged in shooting death of campaign worker
21 Sep 2020 at 7:57pm
MINNEAPOLIS (AP) - Authorities have charged a Minneapolis teenager in the killing of a 17-year-old boy and wounding of a man who had done work for a Minnesota congressional candidate, the Hennepin County Attorney's Office said Monday.
Jomoy Lee, 17, is charged with second degree murder, attempted second degree murder ...
Report: LAPD used facial recognition nearly 30,000 times
21 Sep 2020 at 7:55pm
LOS ANGELES (AP) - The Los Angeles Police Department has used facial-recognition software nearly 30,000 times since 2009 even while denying at times that it used the controversial technology at all, the Los Angeles Times reported Monday.
The LAPD doesn't have its own face-scanning platform but uses the face-comparison software ...
DA seeking Trump's taxes cites 'mountain' of allegations
by DAVID B. CARUSO
21 Sep 2020 at 7:55pm
NEW YORK (AP) - The Manhattan district attorney's office told a federal appeals court Monday that its quest to gain access to President Donald Trump?s tax returns is supported by ?a mountainous record" of public allegations of misconduct.
The president and Manhattan District Attorney Cyrus Vance Jr. have been battling ...
Nevada joins federal lawsuit against campus Title IX changes
21 Sep 2020 at 7:45pm
CARSON CITY, Nev. (AP) - Nevada has joined 17 other states and the District of Columbia in a federal lawsuit arguing that U.S. Department of Education changes to university Title IX regulations weaken student protections against sexual harassment and violence.
State Attorney General Aaron Ford announced Monday that Nevada signed ...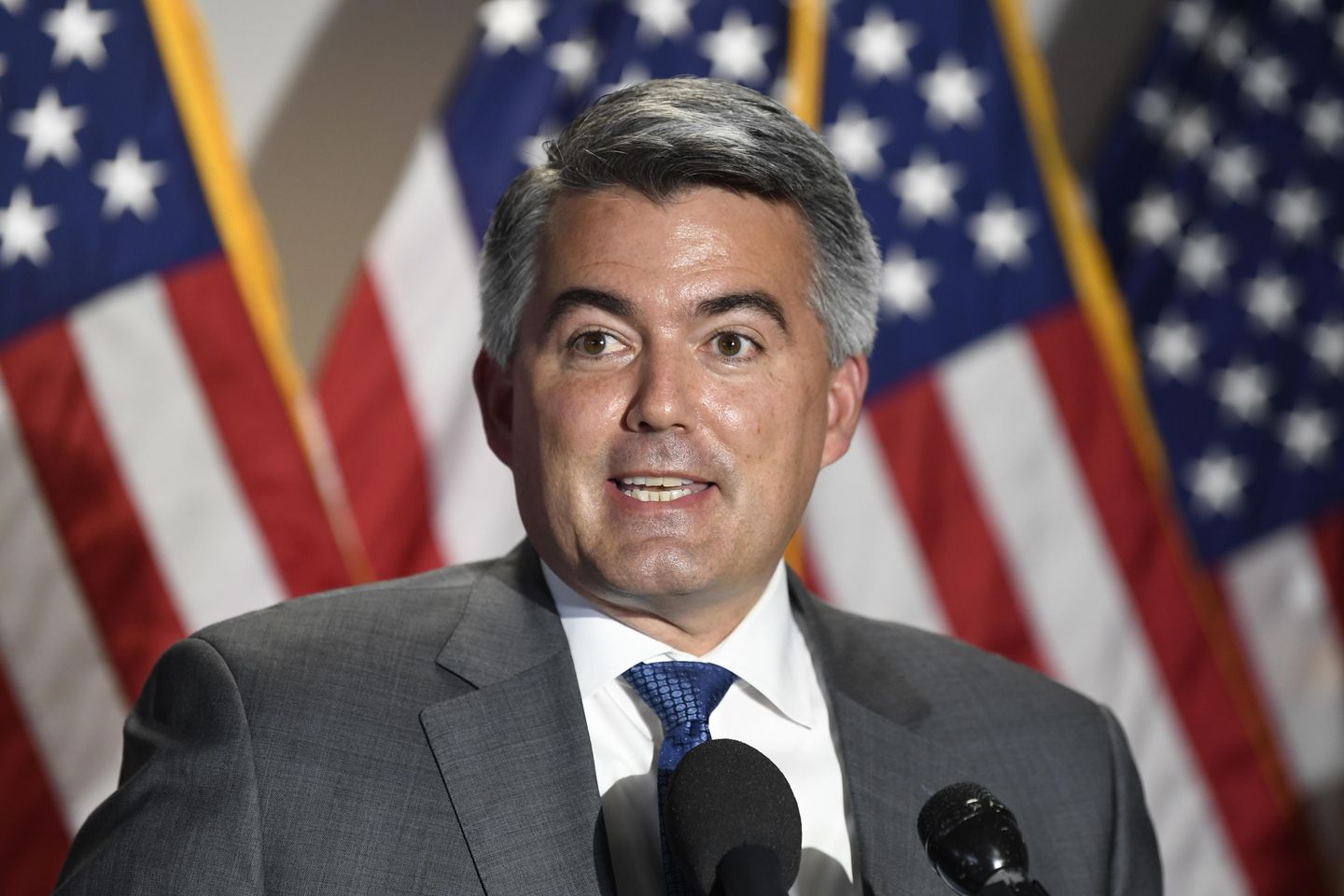 Cory Gardner says he will vote for 'qualified nominee' to fill Supreme Court ...
by Valerie Richardson
21 Sep 2020 at 7:37pm
Sen. Cory Gardner, Colorado Republican, said Monday he would vote to confirm a "qualified nominee" for the Supreme Court who upholds the Constitution, giving Senate Majority Leader Mitch McConnell another vote in favor of filling the vacancy.
"When a President exercises constitutional authority to nominate a judge for the Supreme ...
British man sentenced to 5 years for hacking US companies
21 Sep 2020 at 7:35pm
ST. LOUIS (AP) - A British man who was part of a hacking collective called The Dark Overlord was sentenced Monday to five years in prison for helping the group steal information from several companies in the U.S., including Missouri, Illinois and Georgia.
Nathan Francis Wyatt, 39, was sentenced after ...